Freedom of Life is in the Banner of Love
The path of life is sometimes up and down. But only God's love is able to take us back to the person who we really are and free us from being lost and confused.
Our Purpose
Believe in the principles of the Bible, stand on the marriage being of one man and one woman, helping unhappy same-sex attraction (SSA) or gender distress people to live in the gender role that God created them in and have an abundant life-style in the name of Jesus Christ.
Our Target
Supporting gender distress people, their parents & relatives or related partners to keep having hope in a life continually renewed them with courage to walking on the path to freedom.
Ministries
What we are doing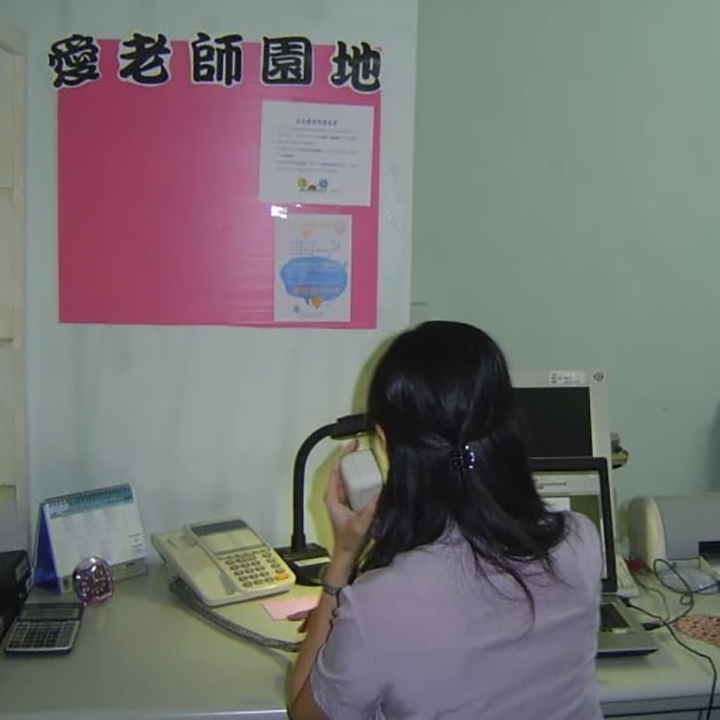 Rainbow 7 Counseling Hotline
Share your feelings & share your story
In 2008, Rainbow 7 Counseling Hotline was established due to the needs of immediate respond for many people seeking help. Our operators are well equipped and professionally trained with the ability to provide necessary resources and give support. In April 2010, due to high technological development, we established a Counseling Email and provide the same services as the Hotline service. Thought the Hotline or Email services, we are able to offer simple and suitable resources, arrange face to face counseling or supporting groups according to each situations.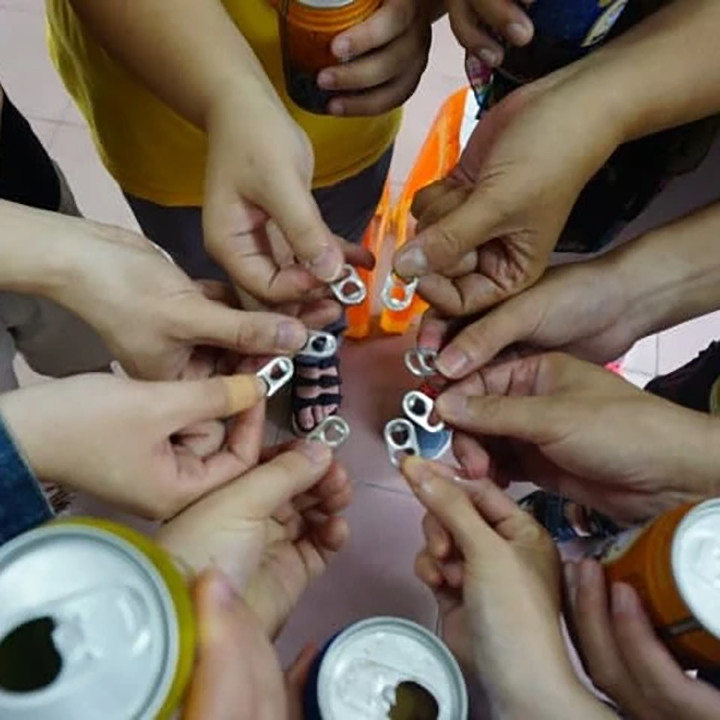 Growth Supporting Group Programs
Group support, you are not alone
Through our experiences over the past 20 years, Rainbow 7 has established comprehensive Growth Supporting Group Programs, such as Open Talk Salon, Sharing in Arts Salon, Truth Class, Subjective Supporting Cell Group, Post-class Gathering. We would like to develop long-term and self-motivated groups in various and multiple interactive ways. These groups aim to support those seeking help and bring encouragement to face their inner world and grow beyond it building up their mentality to adapt.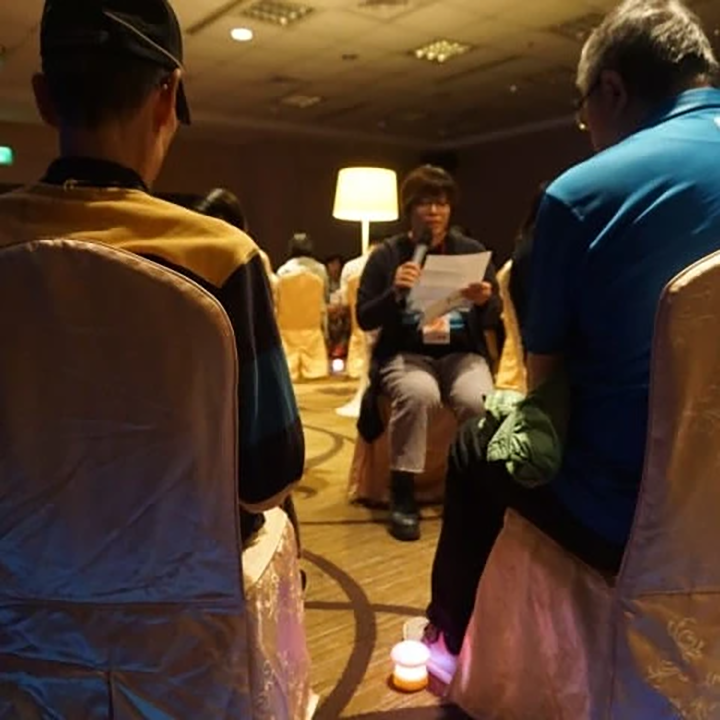 Parents & Relatives Supporting Programs
Your family is mine, I'll be with you
How are the parents or relatives when they deal with their homosexual or gender identity confused family members? What is the wisdom and times they need to give to show they care? Our Parents & Relatives Supporting Programs provides a safe and comfortable atmosphere which allows everyone to freely share their difficulties and feelings, gain support from other members, and the hope that comes from Jesus Christ. We also hold Parents & Relatives Overnight Camp once a year to give them a hideaway period to enjoy rest and companionship.
Training Courses and Lectures
To know, understand and give times
For churches and organizations that know how to minister care and companionship with homosexual or gender identity confused people, Rainbow 7 has designed a series of training courses, gender related lectures, camps and other activities. Those who would like to help people to understand the different perspectives related to gender identity issues and to build an easygoing relationship with these communities.
Support Us
You are welcome to support the financial needs of our ministries and co-workers.
You are welcome to make a one-time donation using your credit card (VISA, Master, JCB or UnionPay)
》REMIT or TRANSFER
ACCOUNT NAME: RAINBOW7
BANK NAME: LAND BANK OF TAIWAN, KU-TING BRANCH
SWIFT CODE: LBOTTWTP007
ACCOUNT NUMBER: 007001640393


**若是以銀行臨櫃匯款、電話匯款、ATM轉帳或網路銀行轉帳匯款,煩請完成後下載填寫《奉獻捐款單》,以傳真或來電告訴我們,並提供以下資訊,以利會計帳務核對:
1. 銀行帳號末五碼
2. 奉獻收據抬頭、收件地址、連絡電話
Internation Wire Transfer Information
WIRE TRANSFER INTO RAINBOW7 ACCOUNT IN LAND BANK OF TAIWAN KU-TING BRANCH.
如欲電匯款項進入台灣走出埃及的帳戶,請提供您的匯款銀行下列資料
(INFORMATION FOR THE REMITTING BANK)
1. GIVE RAINBOW7 BANK NAME AND ADDRESS TO THE REMITTING BANK:
(土地銀行古亭分行英文名稱及地址)
銀行名稱:土地銀行古亭分行
BANK NAME: LAND BANK OF TAIWAN, KU-TING BRANCH
銀行地址: 台灣台北市羅斯福路 3 段 125 號
BANK ADDRESS: NO.125 SEC. 3 ROOSEVELT RD., TAIPEI CITY, TAIWAN R.O.C.
2 . 走出埃及土地銀行古亭分行之帳戶名稱及帳號
(RAINBOW7 ACCOUNT NAME AND NUMBER WITH LAND BANK OF TAIWAN:
帳戶名稱(ACCOUNT NAME): RAINBOW7
SWIFT CODE: LBOTTWTP007
帳號(ACCOUNT NUMBER): 007001640393
走出埃及台灣地址或電話:
(THE ADDRESS OR TELEPHONE NUMBER OF BENEFICIARY)
住址(ADDRESS):
9F., No.108, Sec. 1, AnHe Rd., Da'An Dist., Taipei City 106064, Taiwan (R.O.C.)
106064台灣台北市大安區安和路一段108號9樓
電話(TEL):+886(02) 2700-1956
E-MAIL: accouting@rainbow-7.org.tw
Contact Us
You can receive our latest news or informations by following us though social media.
*Due to the limitation of our manpower, we only provide Transitional Chinese pages on social media. If you require English interpretation, please email, phone or use the messaging system on any of our social media pages and we will respond to you as soon as possible. Thanks for your understanding.